In partnership with Anvil Studios and Milwaukee Tool, Western Washington University took ten weeks to develop a proposal for construction tool concepts that could be easily integrated into the work place. The goal was to create products that monitor processes, enhance communication and facilitate time and cost efficiency.
The Milwaukee HUB is a a four-way touch projector that allows multiple workers to login and gather to discuss individual schedules, task lists and updated plans. The device allows workers to stay informed and up to date. A hub can be placed in as many locations as necessary to remain in close proximity to all workers. Information can be logged by management from on site or off site via existing tablet or computer software.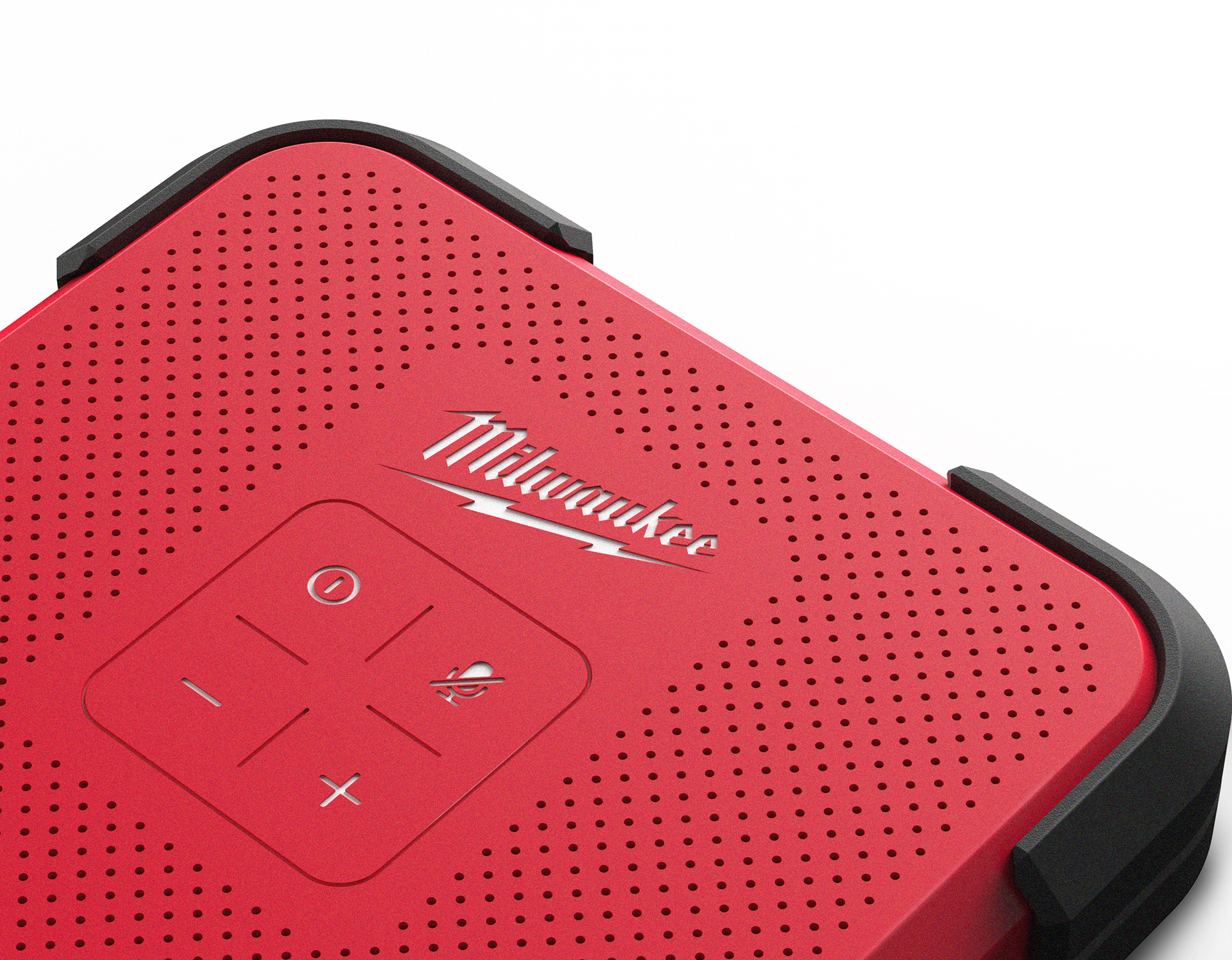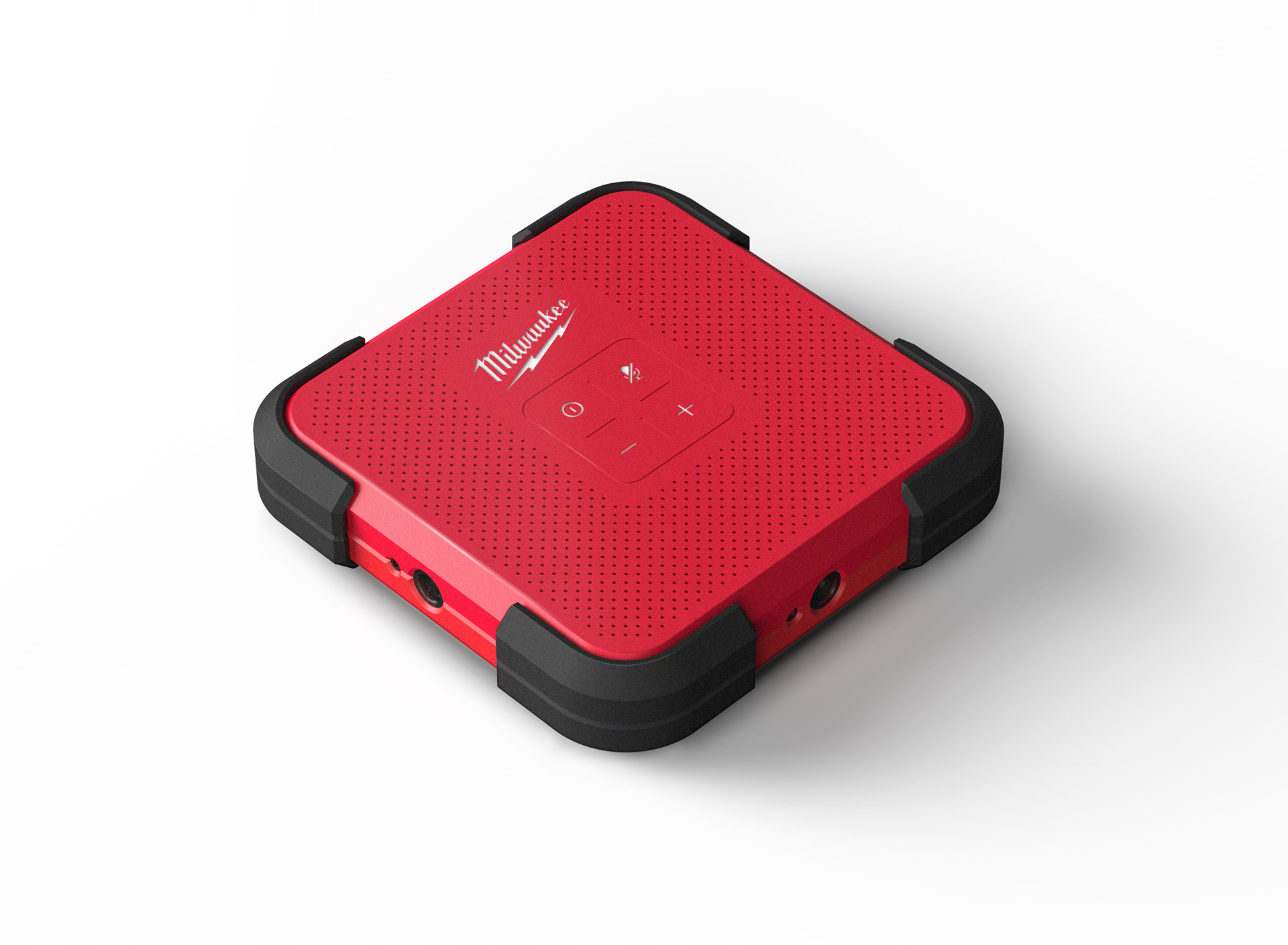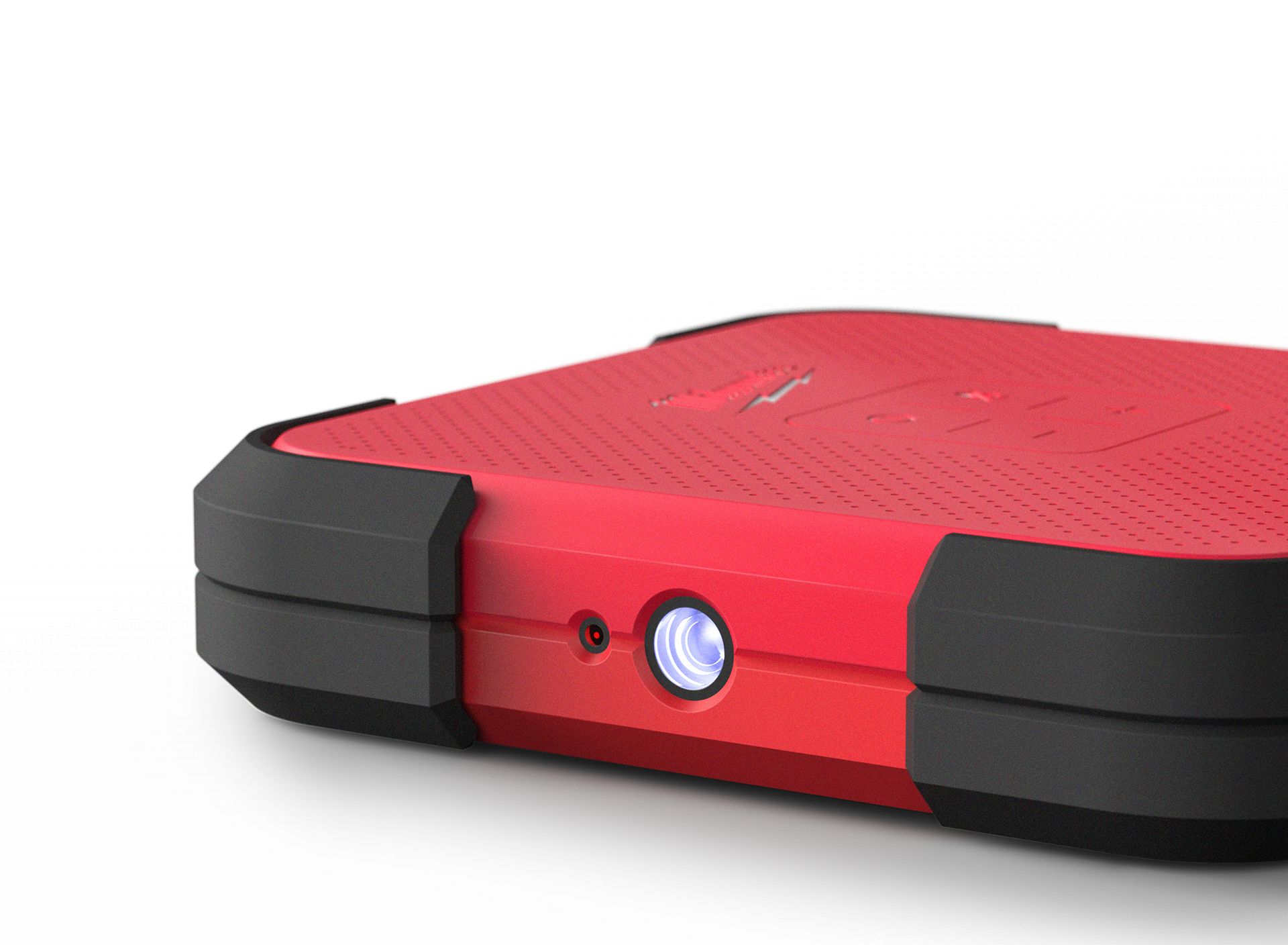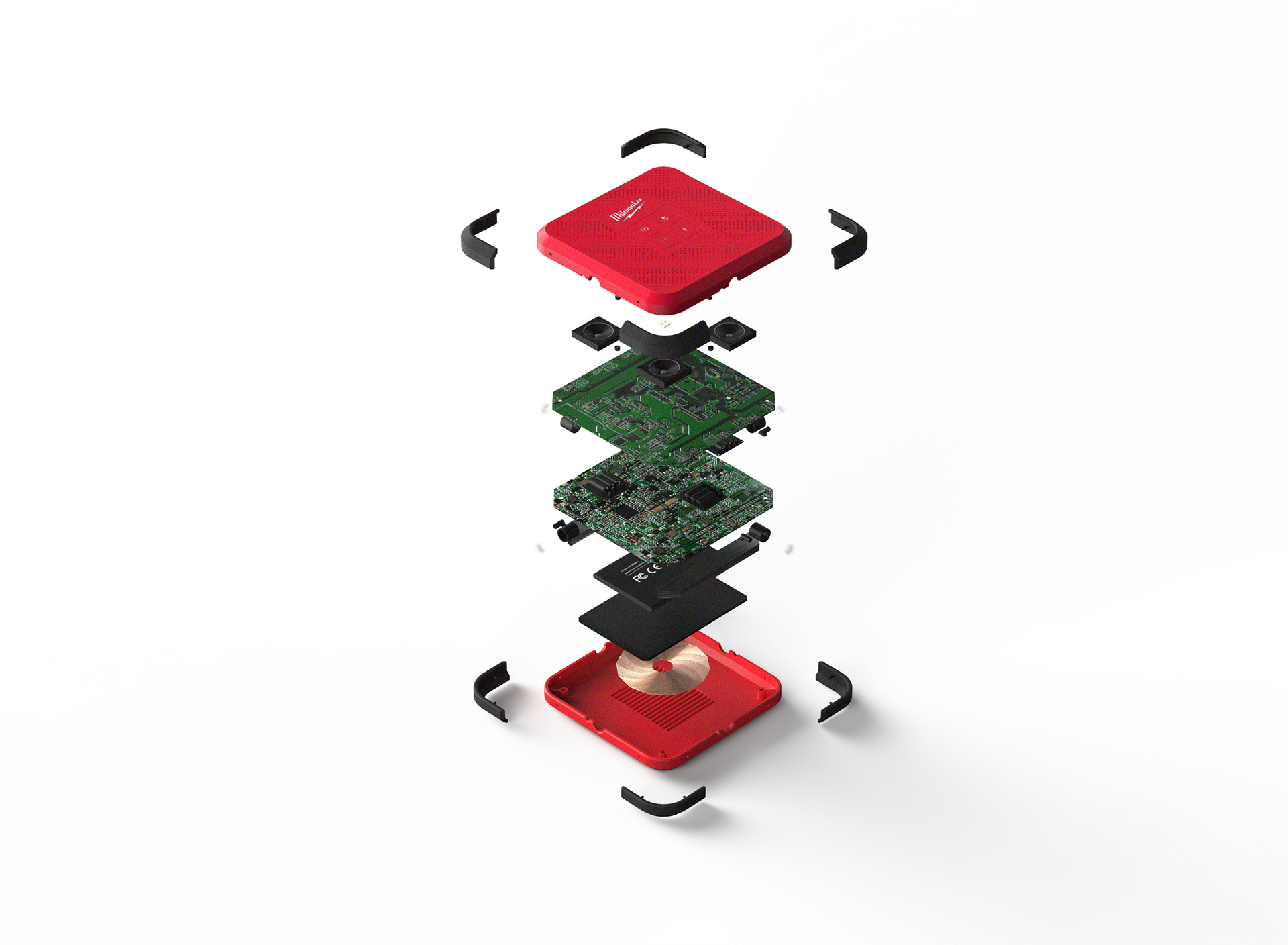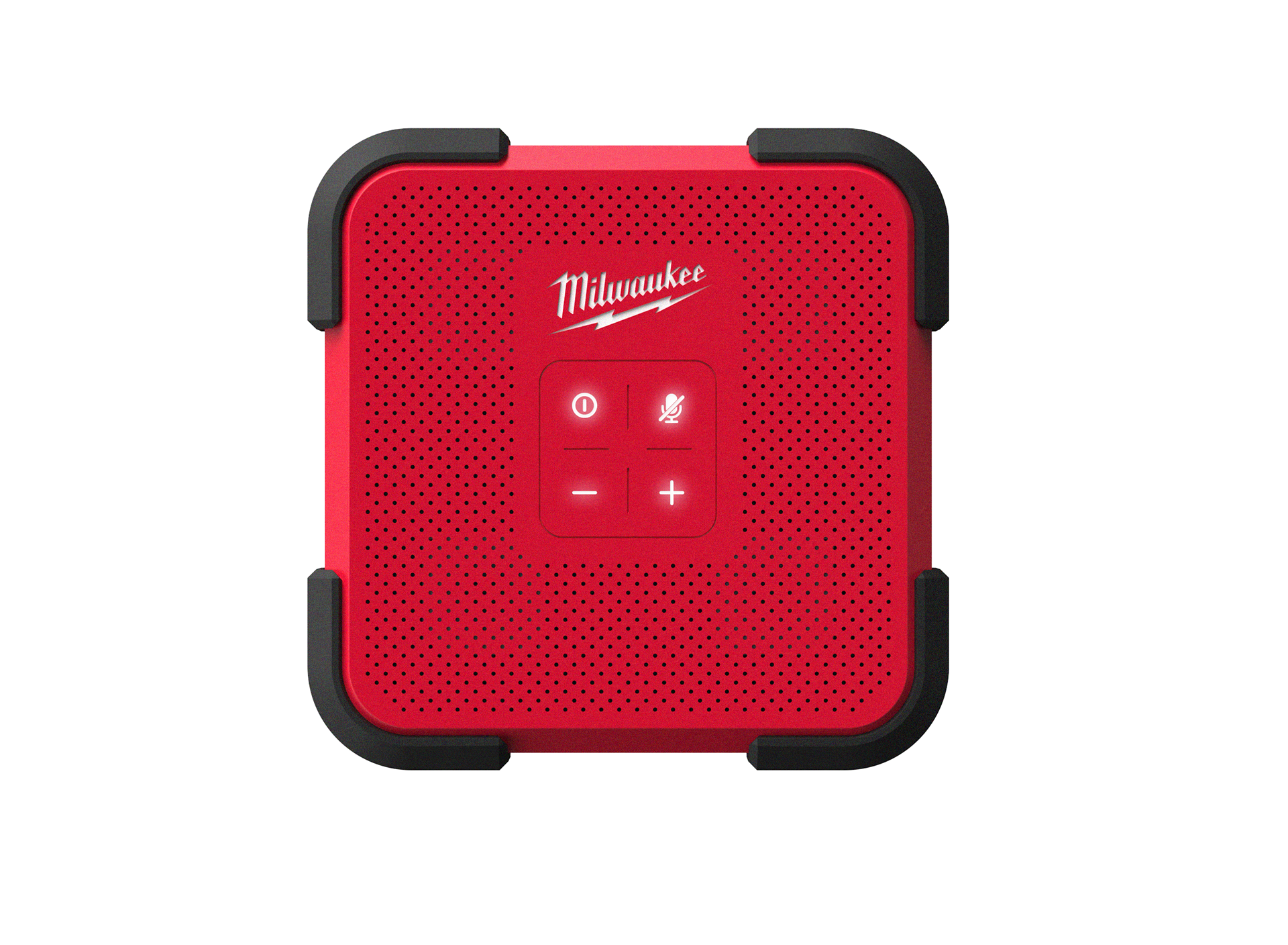 Similar to touch displays, users interact with the collaboration station via physical contact with the projected image.
The station provides separate modes for both workers and management, ensuring that only the most pertinent information is provided for access. This access is determined as soon as personnel enter the system. 
Workers have access to task lists and schedules. They can send and receive messages with management and other workers.
For management, the station's features include GPS tracking for personnel, along with the capability to interface with security and movement services. Additionally, the system provides management teams with updated progress reports and worker feedback.
Combining neural networking with upper management control allows all personnel to operate according to current goals and objectives.